Dedicato Cantanti e Cantautori

All Inclusive

Cet Di Mogol (Avigliano Umbro)

Dal 3 al 5 Aprile 2020
---
Tour Music Fest & Berklee - College of Music
Per un'esperienza formativa oltre ogni immaginazione
Dopo il successo dello scorso anno i "Music Camp - Berklee Special Edition" saranno una full immersion formativa davvero unica. In un contesto speciale, come quello del Cet del Maestro Mogol, gli artisti potranno assistere e frequentare il programma dei TMF Music Camp e, in aggiunta, assistere a lezioni e laboratori targati Berklee - College of Music. Un'occasione di crescita artistica senza precedenti.
I POSTI SONO LIMITATISSIMI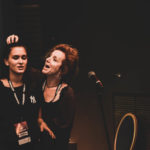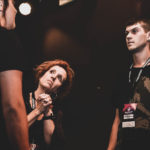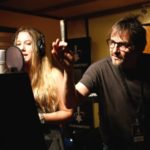 L'ECCELLENZA NELLA FORMAZIONE MUSICALE
Una grande occasione di crescita per cantanti e cantautori emergenti
Berklee College of Music è la più rinomata Università Musicale al mondo. Vanta il titolo di università con il maggior numero di Grammy vinti dai propri studenti. Seguire le lezioni Berklee dal vivo, insieme ai suoi docenti americani, è una grande opportunità di crescita. Il Tour Music Fest, a fine corso, rilascerà un attestato di frequenza per i corsi targati Berklee.
---
COME FUNZIONA?
Iscriversi al Music Camp - Berklee Special Edition è facilissimo!
Partecipi al Tour Music Fest? Sei un cantante o un cantautore? I "Music Camp - Berklee Special edition" si svolgono in contemporanea con i Music Camp del TMF.
Scopri i programmi e le attività del Singer Camp (per Interpreti) o il Songwriter Camp (per Cantautori) e, quando effettui l'iscrizione, seleziona una tra le seguenti date: 20/22 Settembre o 04/06 Ottobre. Ti ricordiamo che i posti sono limitati!
Pronto per vivere questa grande esperienza?
Powered by Euro Music Network S.r.l - P.IVA 01555660552